Location & Logistics
Located in the heart of the San Francisco Bay Area, Stockton is the largest submarket in the Central Valley.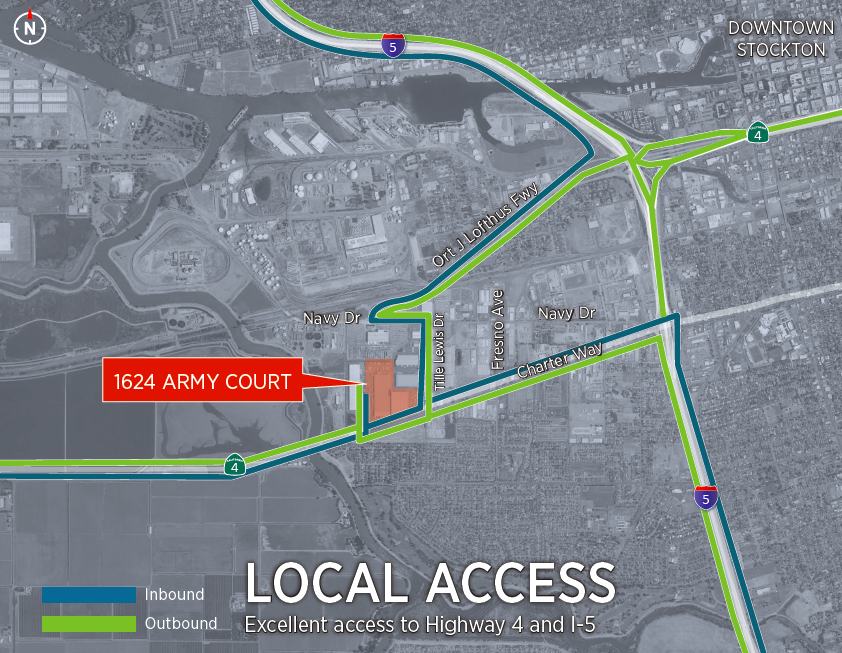 The building is strategically positioned directly off Interstate 5 and State Highway 4. This proximity to major highways provides convenient access to State Highway 99. Only 50 miles to Sacramento and 71 miles to the Port of Oakland, this property is ideal for businesses with international import/export needs and serving domestic customers in West Coast markets.